Terms and conditions
Guidance sessions
A session will last for 45 minutes unless otherwise agreed with the Client.
In the first session, the Guide will explore the reasons behind you seeking guidance and explain the basic principles of personality. This will give you the opportunity to establish whether you wish to work together. At this meeting we will look at scheduling future appointments. You will not be pressurised to make any decisions at this meeting. If the parties do decide to work together, we then formalise our own working agreement and agree an initial working period. At the end of the initial working period, we can then agree to book a further block of sessions or leave the work open-ended with continual reviews.
Further sessions must be booked and paid for in advance. Any provisional booking will not become a firm booking unless it is paid for in cleared funds at least 14 days before the appointment date. No refunds will be given in the event of cancellation of the appointment, or failure to turn up on time, by the Client. If we cancel a session, you will not be expected to pay for it and, if possible, we will offer you another time.
We will consider a request by the Client to reschedule an appointment, but are not obliged to agree to any such request. If a Guide is late for a session, he will make up the time at the end of the meeting if possible, or we will reimburse you proprtionately for the time you have lost. If you are late, the session will finish at the scheduled time with no refund.
Please do not arrive more than 5 minutes early for your appointment because the Guide may be seeing someone else. We have no waiting facilities at our office in Poole. If your appointment is at this office and you find that you have arrived early, there are several coffee bars in the Lower High Street, 2 minutes walk away.
Confidentiality and safeguarding
What is shared in the session will be treated as confidential. It will not be discussed outside the sessions except as set out below or in the context of professional supervision and professional training (in which case such information will always be used anonymously).
The guidance sessions that we run are designed to help Clients understand their personalities and give them a new and improved perspective on life. The Guide will explore the stressful or emotional feelings of the Client in order to help establish the Client's personality. This process of investigation, and later reflection by the Client on the knowledge and insight gained, may cause the Client to experience negative feelings. In the initial consultation, we therefore ask the Client to identify an open-minded and non-judgmental relative or friend with whom they can discuss their feelings. We also request the name and address of your General Practitioner and any counsellor you may be using. If you refuse to provide such information, we may decide not to work with you.
While confidentiality is essential, it is not absolute, and there are exceptions. In extreme circumstances, it might be necessary for us to pass on information to your identified friend or relative, General Practitioner and/or counsellor. This would only happen if the Guide was concerned that there was a substantial possibility of serious harm to yourself or others or if we were legally required to do so. If your Guide has concerns in this area, he will attempt to discuss his concerns with you before deciding to take any action.
To keep in touch, sign up here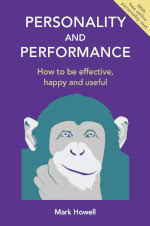 About the books
Our personality test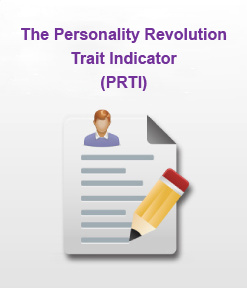 Take the test here